All White Resin Wicker Outdoor Furniture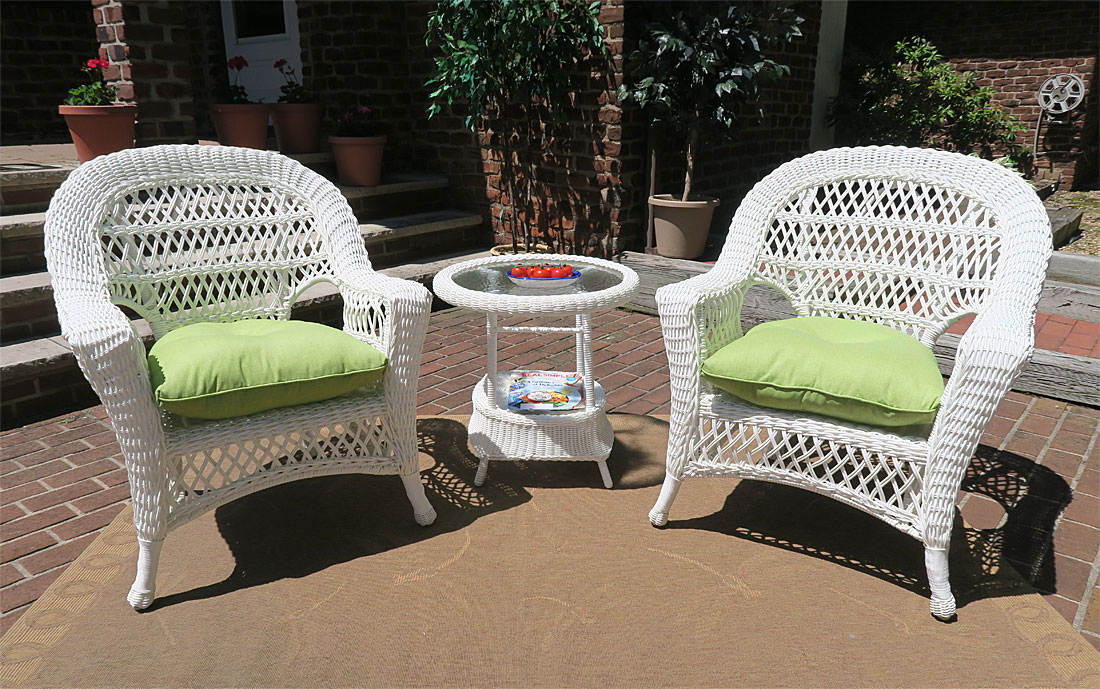 Scroll down to see all of our White Aluminum Framed Resin Wicker Furniture. We started in 1978 & while we sell lots of colors White Wicker has always been the most popular color. To make shopping easier for you we have given White Resin Wicker it`s own section. You may see a few pictures in colors other than white. That is because we have yet to take pictures of those items in White, but we do have the furniture. You will have lots of choices. White Wicker Sofas, Love Seats, Chairs. Ottomans, Chaises, Dining & everything else. All done in Bright White!
Our White Synthetic Wicker is all HDPE--high density polyethylene. Is is dyed white all the way through & is loaded with UV Protectors to keep it white a long time. Because it is non porous any dirt is on the outer surface of the synthetic wicker. Normal care with a mild dish detergent and a hose should do the trick.