Outdoor Wicker Coffee Tables, Cocktail Tables & End Tables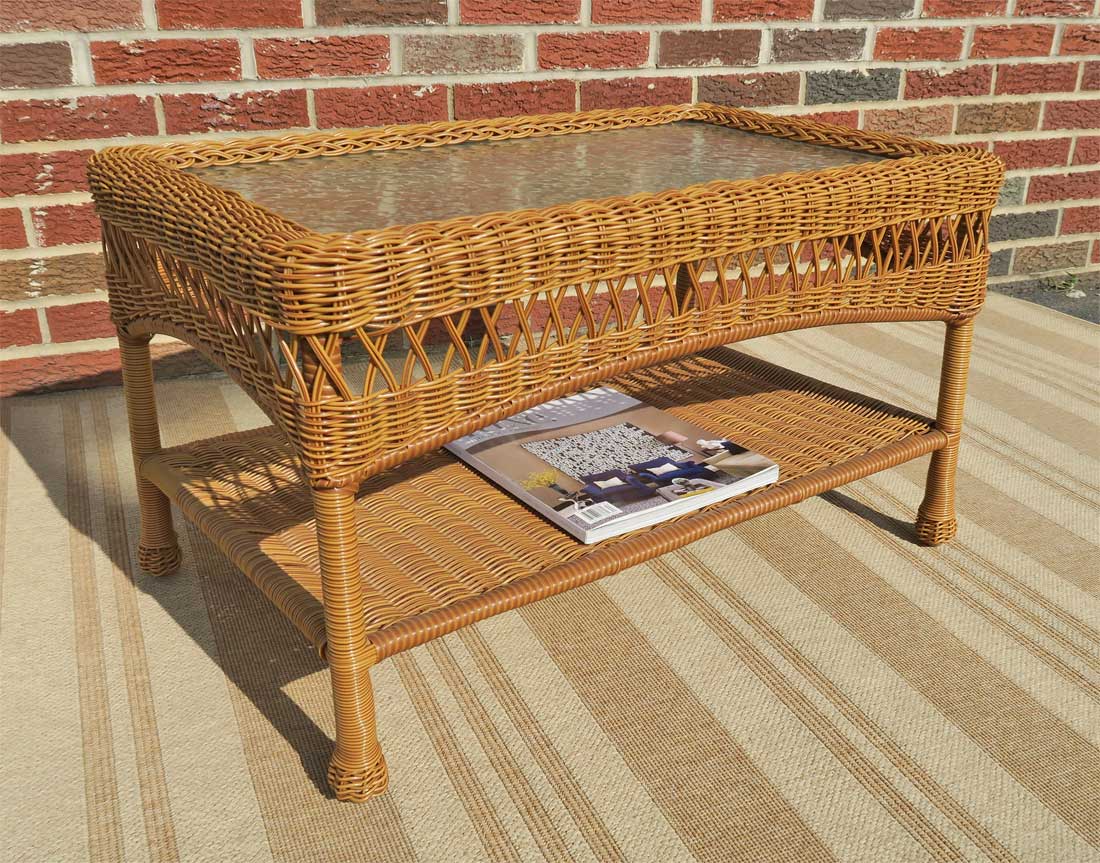 Scroll down to view our fabulous selection.
We have lots of Resin Wicker Cocktail & End Tables. Lots of styles, lots of colors & different shapes. Rectangular, round & oval.
Brand New..you asked for Hunter Green. We added this color to our Madrid Collection. Arriving around 5/10/20
Just click on any picture to see all of the other colors available.
Quality...We inset the glass tops and attach them from underneath. They cannot blow away or slide off. We have matching coffee or cocktail tables & seating as well. Our frames are all heavy gauge, factory welded aluminum.
Glass Tops..We use obscure glass as it hides the dust. Clear glass shows every spec of dust & has you "windexing" 50 times a day
Only our Caribbean tables require assembly. We do this for Caribbean because the very straight lines allow easy, very sturdy assembly. All stainless steel threaded fittings & bolts.
Our Caribbean tables which feature Frosted or Smoked Glass tops.This is very elegant on this style table. You will love to shop our tables.
Where to use them..our tables can go any place you like. Our customers use them indoors & outdoors. They are well made, good looking and are used as functional accent pieces for all types if furniture.

Our Prices include FREE Fed Ex Delivery to most locations in the 48 states.