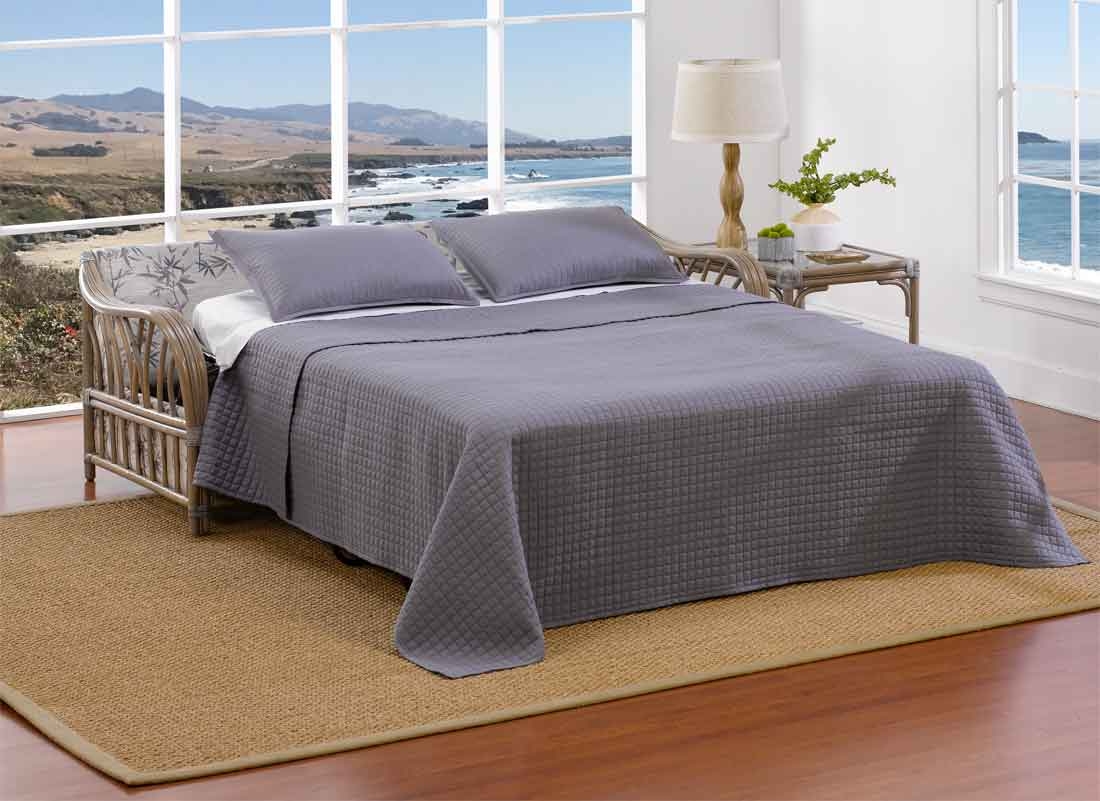 Scroll down to see our sleepers.
Our Sleeper Sofas are top of the line products. They are made the same way as upholstered furniture is made. They have a sturdy wooden frame that is completely covered with fabric. The lower inside sides of the frame have wooden planks on them. This is where the quailty Leggit & Platt sleeper mechanism is bolted into. It folds out a second & third time (78") until it is long enough to spread out the 5" thick innner spring matress it houses. After the frame is made and covered with fabric the last thing that is done is to attach, from the inside out, the rattan arms. You can select from 11 different finishes for these arms all at the same price. Only the white color costs a little more to do as there more steps involved to make the paint is chip resistant & stays white over time.
Delivery---because these sleepers have good size & weight to them they are not easy to handle. We have included inside White Glove Delivery into our prices. The sleeper is carried in & placed where you want it. All packing materials are removed. This professional delivery is available to most, not all locations in the 48 states. Please know the truckers charge more to delivery west of the Mississippi so you will see an extra charge of $160 to delivery there. Call us if you are in an out lying area.