Outdoor Wicker Table & Chair Sets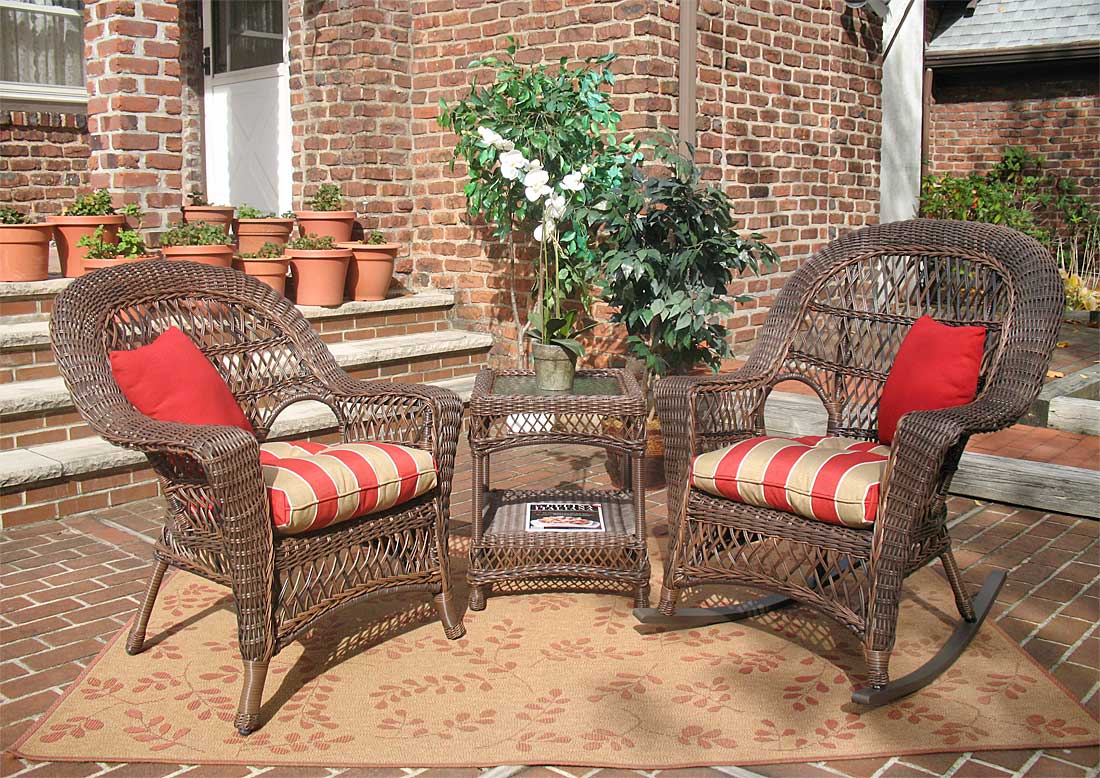 Scroll Down to view our Fabulous Resin Wicker Chat Sets.
Read more about Resin Wicker Furniture.
Look at all of the different style chair & tables sets. All at Fabulous Group Prices & FREE CURBSIDE Shipping to most locations in the 48 states. There is lots to select from and they all come with your choice of 40 different Spun Polyester Fabrics all at the same price and for sunny areas we offer lots of different Sunbrella Fabrics. Sunbrella Fabrics cost more $ per yard, but are known to be amongst the most fade, mildew & stain resistant. For outdoor areas cushions made with Sunbrella Fabrics cost more now, bt we feel actually cost less over the long run.
Materials...Our factory Welded Aluminum frames are covered with Quality Resin Wicker. We only use --HDPE--which is a better qualiy man made synthetic wicker. Google HDPE & read about it. There is NO ASSEMBLY REQUIRED. Invite a friend & bring along your favorite beverage. You will love our Chat Sets!
Choices..we show our 3 Piece Chat sets with 2 chairs & a table, but if you want 1 chair & 1 rocker or 2 rockers just let us know. Let us know exactly what you want. We WANT you to have exactly what you want. Call us. We will make a Group Price for you.
1-800-274-8602 --we are here to help!