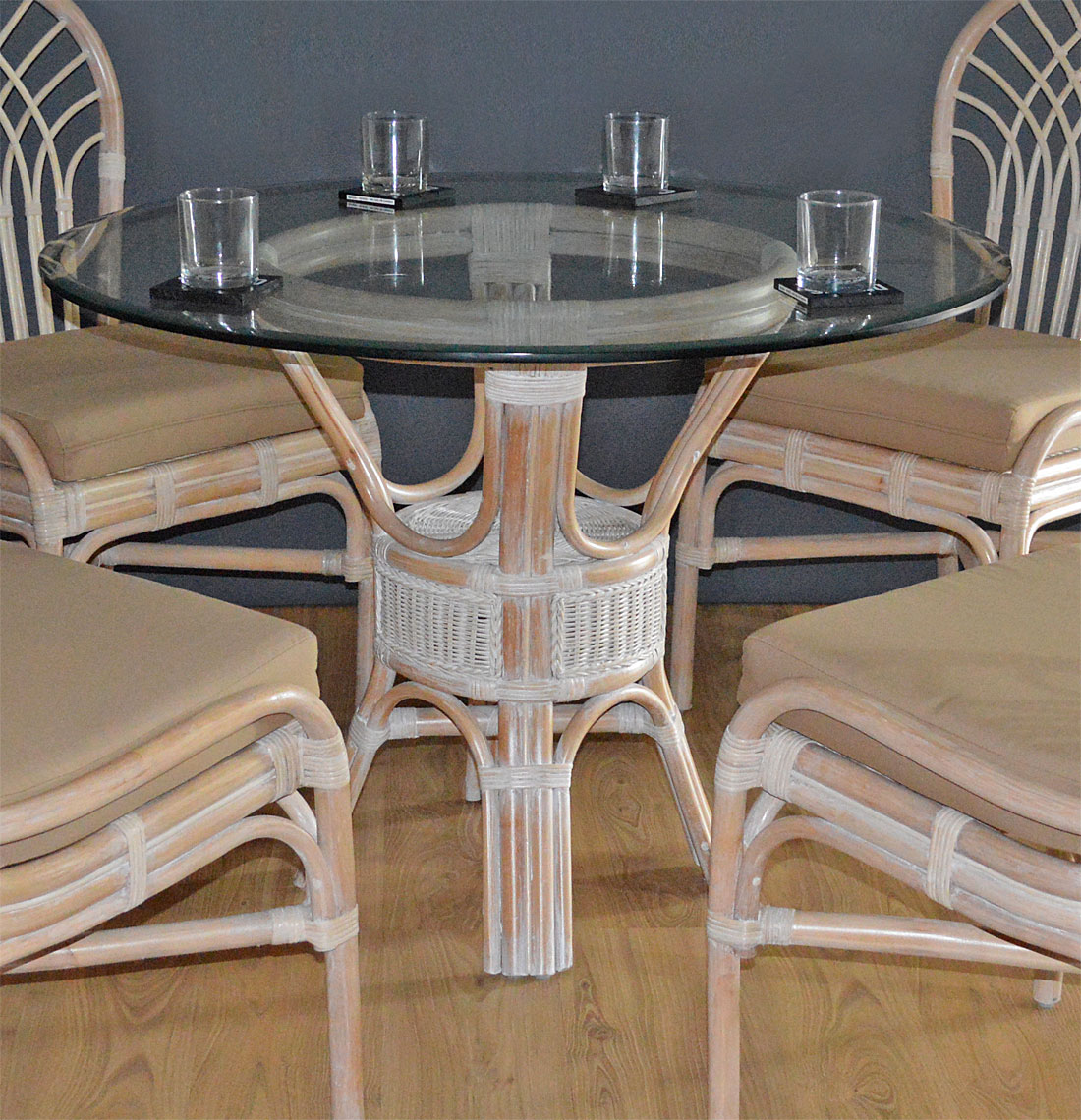 Scroll down to view out Pole Rattan Table Bases.
There is no assembly required. They are handmade at the factory. Just place the glass on them & you are ready to go.
PLEASE KNOW..we are only accepting orders for Rattan Dining Tables alone without chairs in our 36" & 42" size. These tables take a long time to properly package so they arrive safely to our customers. We have made this decision in order to be able ship our other orders asap.
Important..these are rattan table bases and glass tops only. They do not include any chairs. Just the table base & glass tops. We do feature lots of dining sets that include chairs. Just visit Rattan Dining Sets.
Each leg of our Pole Rattan Table Bases are designed with a Four Pole Construction which Insures Maximum Stability and Durability so it can support a 1/2" thick glass top. There are extra rattan supports on the upper area and underneath our tables. Better table bases & thicker glass tops make for a quality product.
Most times we are able to sell our table bases with glass tops alone meaning withou chairs. Only when our inventory is low we have to keep our bases to sell with orders that include chairs.
Please be aware. Our glass tops are 1/2" thick and can be heavy. Our table base will be in one carton. Very easy to handle. We overpack our glass tops separately so they arrive safely to you. You will need 2 people to carry the larger glass tops in. The 36" & 42" are manable by a strong person.
We offer free curbside shipping to most locations in the 48 states. Our deliveries are made in 18 wheeler trucks that must be able to drive onto & away from your delivery address.