Bar & Counter Height Dining Sets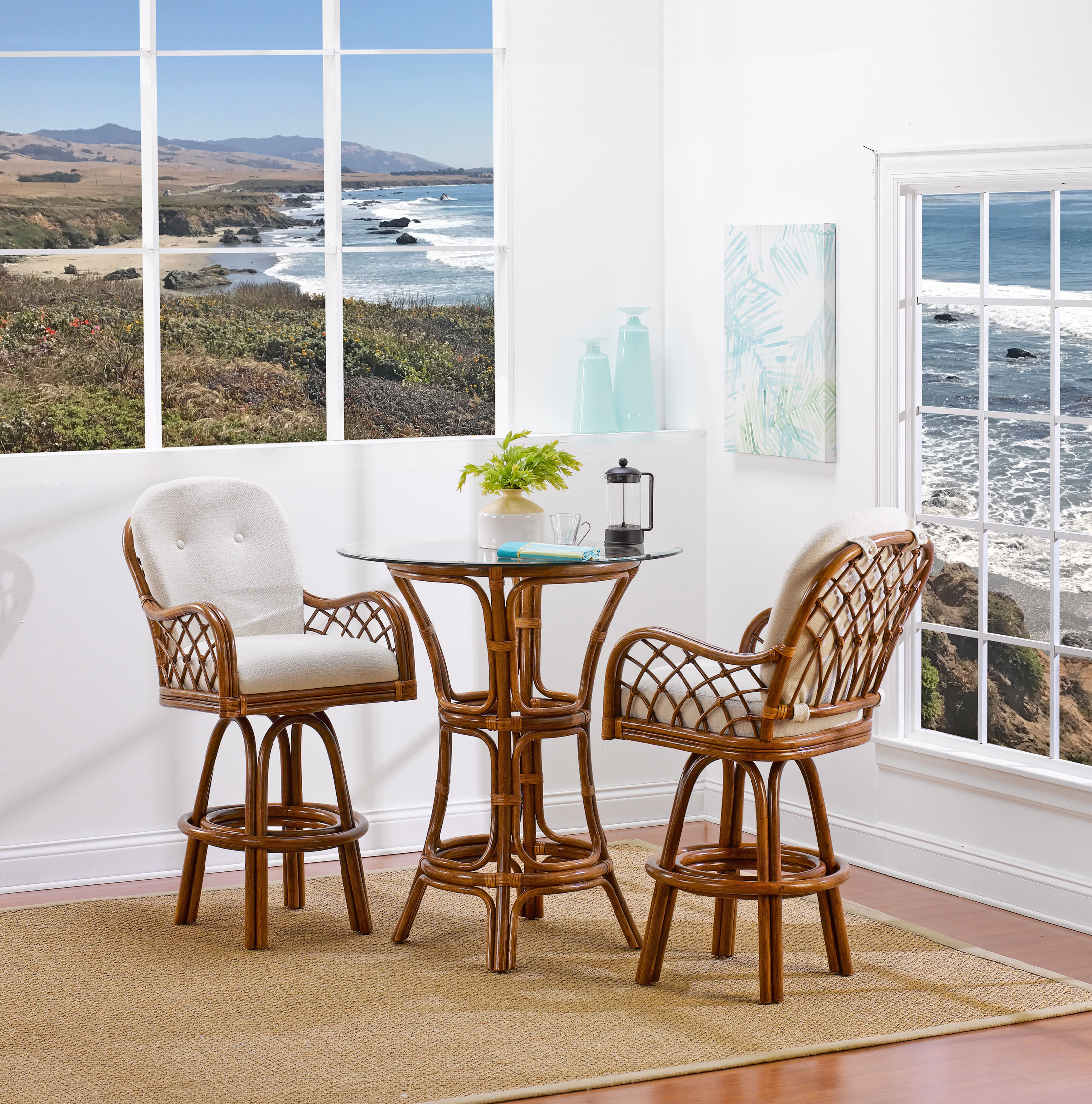 Scroll down to view our Natural Rattan High Dining Sets.
Information...the seat height of any chair or stool must be about 12" lower than the height of the table they are around. High Dining Tables are 42" high so the seat heights of the stools that go around them have to be around 30" high.