Wicker & Rattan Bathroom Floor Shelves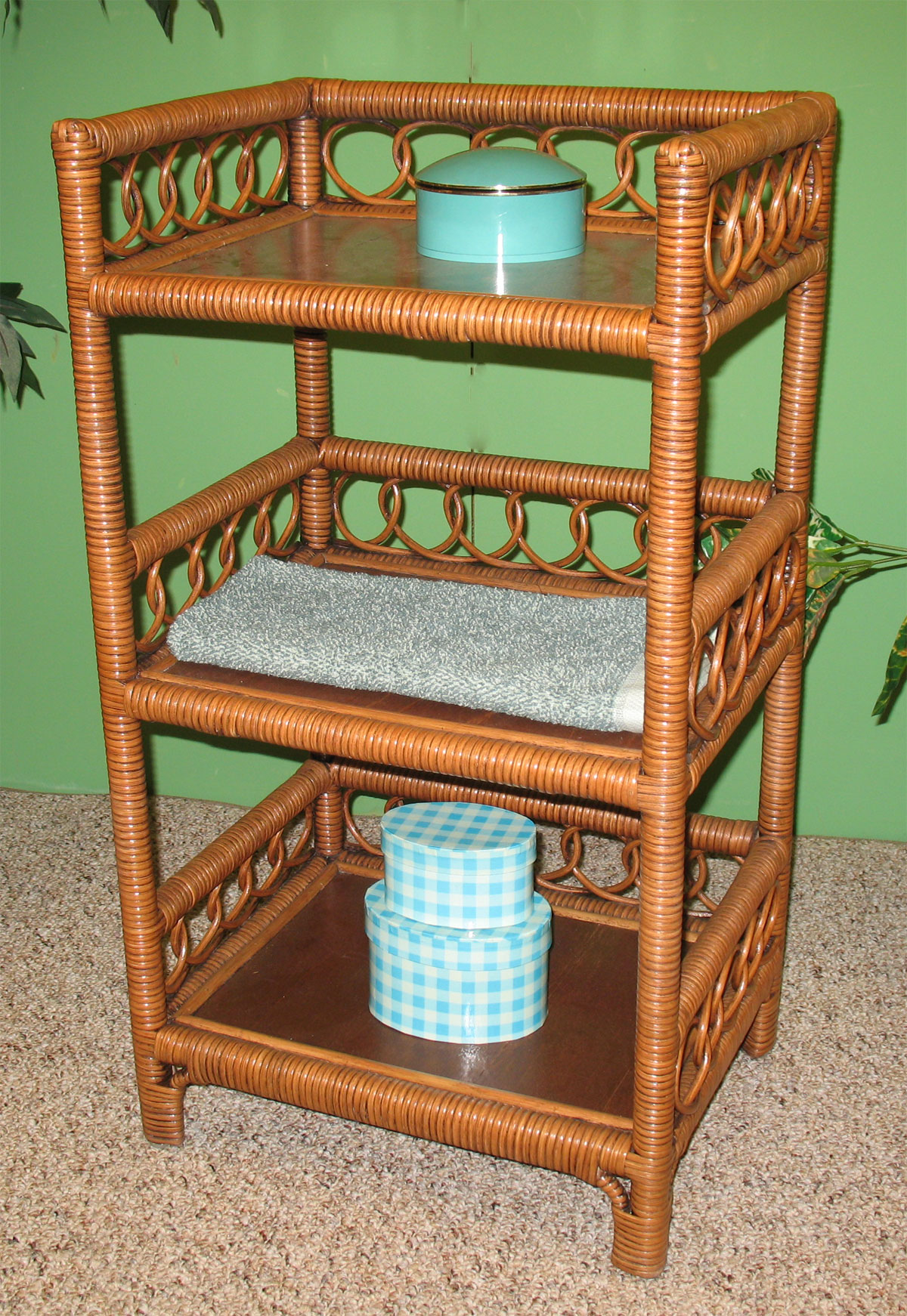 Scroll down & Enjoy taking a look at our Wicker Bookcases & Floor Shelves. They are good looking and very well made. Lots of sizes, lots colors & sizes.
Where use them....Everywhere. We all need furniture to put our stuff on. Bathrooms, kitchens, bedrooms, foyers and most every place else.
Quaity Construction...they have very sturdy pole rattan frames with wicker wrapped & woven over them. Each shelf has wood underneath it so they are strong & keep their shape. Like everything else we must use our judgment. These shelves will do very well with average weight books. They are not meant to house dozens of heavy weight books. EG-trying to fill them with cookbooks it not what they are meant for. They will hold them, but too much weight may cause the shelves to bow a little.
Personal use. We have some in our house for many years. Still going strong.
Attractive Appearance..we do not want to exaggerate, but these are pretty good looking. They are stained or painted. All done the right way.
Our prices include Free Fed Ex Shipping to most locations in the 48 states.