Indoor Wicker & Rattan Love Seats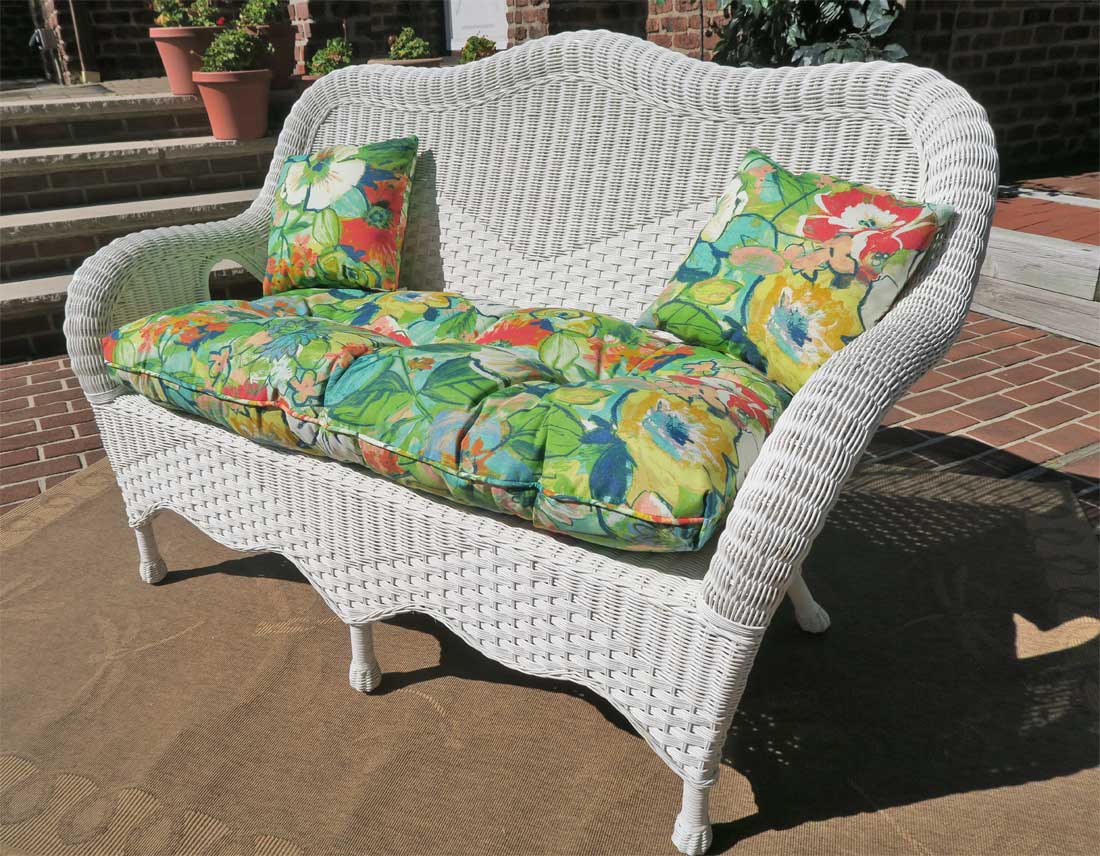 Scroll down to see our Indoor Wicker & Rattan Love Seats. Our frames are really well made with strong, Natural Rattan poles that have different textures of wicker woven over them. For our midsize frames we offer over 40 different Spun Polyester Fabrics all at the same price and for sunny areas we have a lot of Sunbrella Fabrics for the mid sized love seats.
If you would like..full size love seats that house big thick seat AND back cushions we have lots of those also.
Fabrics... your choice can affect the price of the furniture is the cost of the fabric you select. All of our fabrics are quality fabrics from the best American Fabric Mills.
Fabric costs...Some fabrics cost more $ per yard as they may have higher stitch counts. Some are more fade resistant. Striped Fabrics..When making cushions with a striped fabric we have to make sure sure the stripes match all the way around and the stripes on the seat cushions must lineup with the stripes on the back cushions. This requires more fabric & more labor. Fabrics that have paterns that need to centered require extra yards of fabric. The final costs for your furniture are not dramatically different, but we want you to know why things cost more or less.
Summary..you will receive quality Natural Wicker & Rattan Love Seats in both our midsize, seat cushions only and our full size. Select the fabrics that you like best.
Enjoy FREE CURBSIDE Delivery to most locations in the 48 states. Our deliveries are made in 18 wheeler trucks that must be able to drive onto & away from your delivery addresss.