Outdoor Wicker Dining Sets
We have the perfect outdoor furniture for you to enjoy the summer time. Choose from our Mid Size Seating, to Large Size Seating. We even have 3 piece wicker sets.
View All Outdoor Wicker Dining Sets →
Natural Indoor Wicker Furniture
View All Natural Indoor Wicker Furniture →
Wicker Patio Furniture
View All Outdoor Wicker Patio Furniture →
Wicker Porch & Sunroom Furniture
View All Outdoor Wicker Porch Furniture →
Wicker Chairs
We have the best collection of Wicker Chairs! We offer wicker chairs, wicker ottomans, rocking chairs, chaise lounges, glider chairs and loveseats. We even have Children's Rockers!
View All Outdoor Wicker Chairs →
Resin Wicker Patio Furniture
View All Resin Patio Furniture →
shop online
We are a 39-Year-Old Family Run Business. Read our Reviews & Shop with Confidence.
Order Free Catalog
Order Our FREE 64 Page Color Catalog! Click here or Call Us at 1-800-274-8602
Visit our Showroom
We are a Catalog Company but Would be Happy to See You in our Hackensack, N.J Showroom
IMPORTANT INFORMATION BEFORE YOU BUY
Learn more about our products before you make a purchase.
ABOUT FREE SHIPPING
Learn about our free shipping.
SIGN UP FOR SPECIALS
Sign up for our email newsletter for specials!
About Wicker Warehouse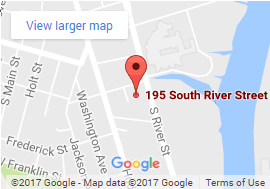 Wicker Warehouse is a family run business established in 1978. Since then we have worked hard to make sure we offer you quality products at a really good value. Most of the products that are shown here are our own designs made by our partner factories. We only use aluminum factory welded frames for our outdoor furniture with NO ASSEMBLY REQUIRED. Only a few items require easy assembly and they are stated as such. We are also proud to represent some of the finest American Brands. Lane, South Sea, Braxton Culler, Whitecraft, Yesteryear, Spice Islands, Designer, North Cape & Boca Rattan. We have recently welcomed Classic Rattan—specializing in natural rattan everything—sleepers, recliners, sectionals, seating & dining. And they also apply the finish of your choice right here in the USA—fabulous quality.
Please visit our showroom at 195 South River Street in Hackensack, NJ or call 800-274-8602
Wicker Warehouse is your premier source for all your Wicker Furniture Needs!
At Wicker Warehouse you will find the best selection in white wicker furniture for your home, office or outdoor space. White wicker furniture is known for its versatile style and design and at Wicker Warehouse we offer a wide variety of options from natural rattan to aluminum wicker.
Entertaining outside? No problem, our white resin wicker patio furniture is known for its durability, resist- fading and anti-cracking features. Come rain or shine our white wicker patio furniture and wicker furniture sets are the perfect option to entertain guests for your next party, event or barbeque! At Wicker Warehouse we are your ultimate destination for your white wicker furniture needs. With over 38 years of experience with white wicker furniture we are here to answer your wicker questions today!
Wicker Furniture Set
With so many great options for wicker furniture it can be overwhelming on what wicker pieces to choose. That is why we are happy to make your choice easier with our selection on Wicker Furniture Sets. At Wicker Warehouse we provide a number of wicker furniture sets such as wicker seating sets, wicker conversational sets, wicker table and chair sets, and wicker dining sets. Available in a variety of modern and traditional natural wicker and rattan styles and washes these wicker sets will enhance the look of any space. Whether you are entertaining inside or out our wicker furniture sets will meet the needs for your next gathering- big or small!