Home

/

Black Bel Aire Outdoor Wicker Patio Furniture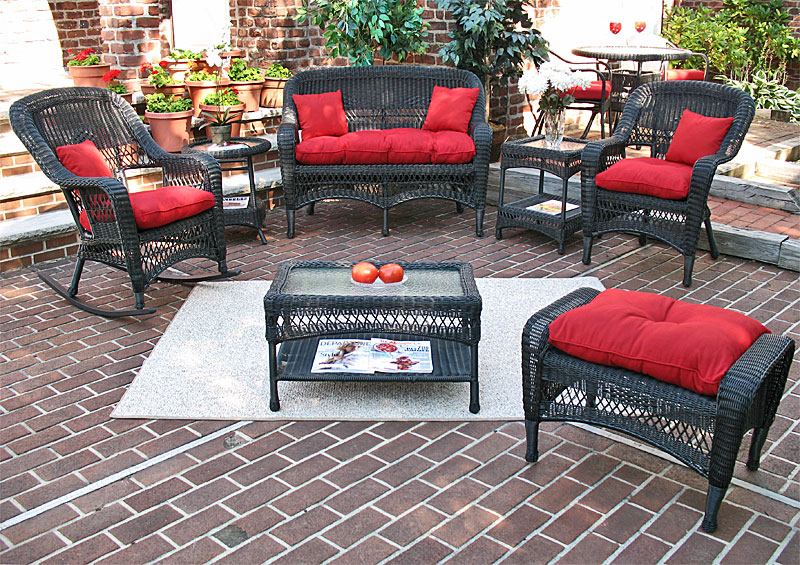 Wicker Black Bel Aire Outdoor Wicker Patio Furniture - Wicker Warehouse Furniture
Bel Aire All Weather Resin
These beautiful uplifting styles are unbelievable! They are extremely well made using the proven traditional methods of construction, but with modern synthetic materials that imitate the texture and feel of rattan.
Free Shipping!
Our Prices are All Inclusive to
MOST LOCATIONS in 48 States.
About Our Outdoor Fabrics-----
All of our outdoor fabrics are fade resistant.

Floral & Striped Fabrics----
These fabrics must be in covered areas as they will fade faster in direct sunlight.

Solid Spun Polyester Fabrics-----
are more fade resistant than the florals & stripes, but will fade over time if they are in uncovered areas.

Sunbrella Fabrics---costs more per yard, but are the most fade resistant.
If you are putting your cushions in direct sunlight the additional cost for Sunbrella Fabrics is worth it as your cushions will stay brighter and fresher longer. Please add $20.00 per chair cushion.
All of the furniture shown below is available in many colors and fabrics.
Just click on the picture to see all of your choices.