Rattan Swivel Rockers Chairs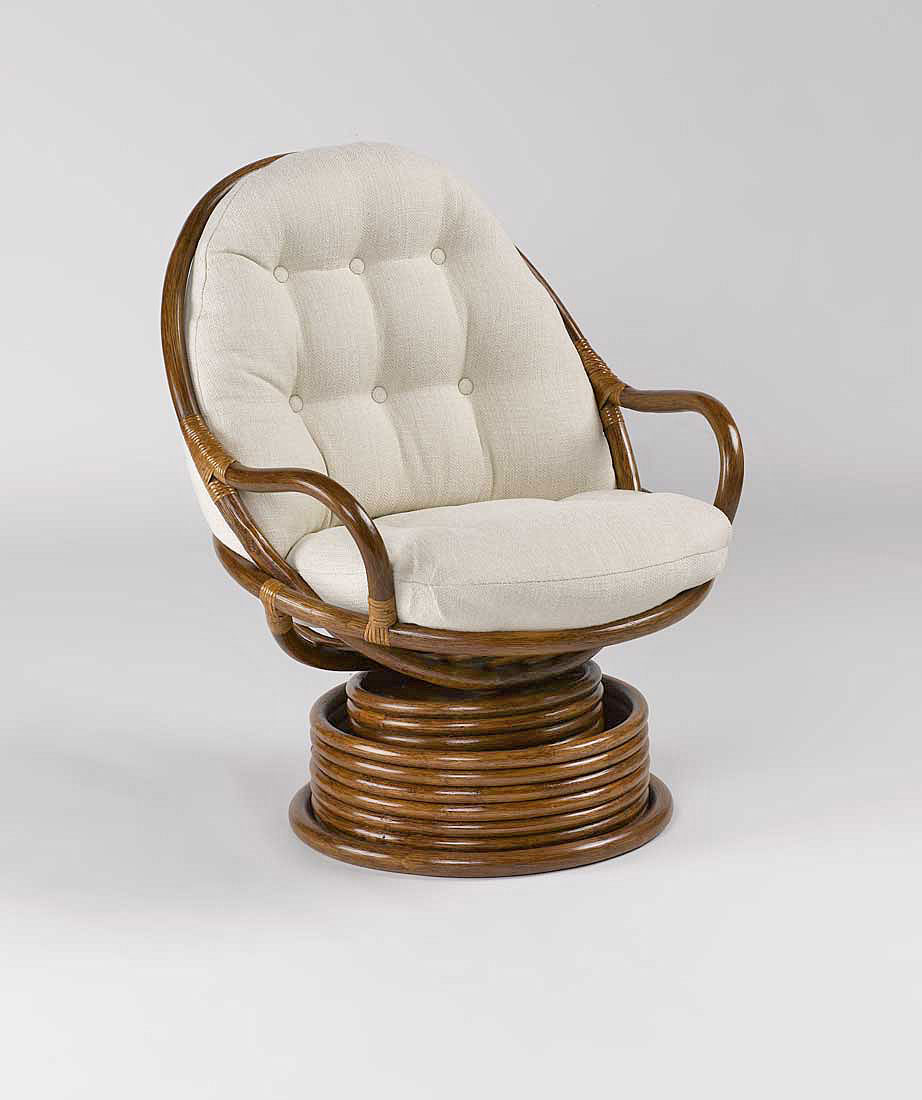 Scroll Down to see our Rattan Framed Swivel Glider Chairs.
Look at all of the Rattan that is used to make our Rattan Swivel Rocker Chairs. These chairs are well made & house nice, comfortable cushions.
Construction...The entire chair is hand made. See all of the rattan on the chair bottom that goes in a circle. Besides creating an interesting look that is the area where the mechanism goes that allows the swivel rocking. The mechanism is installed & hidden there. Then the seat area above is also attached to the mechanism.
Styling..you will see that some styles feature weaving. Wicker is not a material. It is a weaving process. There may be weaving on the chair base on the arms or over the top, but every chair must start out with a very sturdy pole rattan frame. Technically if there is weaving on the chair frame it would be called a Wicker Swivel Rocker. If no weaving then it is a Rattan Swivel Rocker Chair. These are good chairs made the right way.
We offer free curbside delivery to most locations in the 48 states. Our deliveries are made in 18 wheeler trucks that must be able to drive onto & away from your delivery address.
As low as

$1,059.00

Regular Price

$1,199.00

As low as

$649.00

Regular Price

$729.00

As low as

$399.00

Regular Price

$449.00