Lane Venture Oasis Resin Wicker 5 Piece Dining Set
As low as
$5,265.00
Regular Price
$5,850.00
We Accept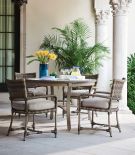 ASH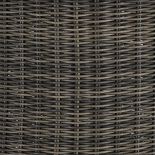 FINISH, ASH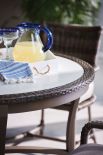 TABLE DETAIL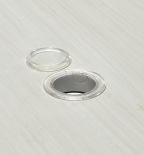 UMBRELLA HOLE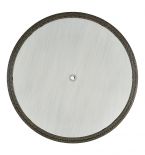 TABLE TOP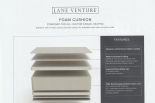 FOAM CUSHION DETAIL
Oasis...Finish color.. Ash
(1) 48" Diameter Dining Table
48" x 48", Ht. 30"
(4) Dining Arm Chair with Cushions
24" x 24", Ht. 33"

You can order on line or Call Us 1-800-274-8602 press 0.. Five Days a Week.

Lane Furniture is top of the line & here is why.
About Oasis.. The synthetic wicker is "full round" strands that are 5 mm thick. These man made strands are a combination of 3 colors. Light Gray, Dark Gray & Black. This creates a rich, elegant look. This is a well made, very comfortable collection.
The frames are made of heavy duty factory welded aluminum. They are then painted & baked a very similar color to what the exterior synthetic wicker will be. There is no assembly required. If your furniture is exposed to the rain or humidity there will be no rusting. Read on to learn about the frames, fabrics, cushions & our fabulous White Glove Delivery that is included in our prices to most locations in the 48 states when your order totals $4,000 or more.
The Synthetic Wicker...is HDPE ..high density polyethylene & as described above a much thicker than normal weave. HDPE is a better quality synthetic wicker. These frames are made to last, BUT, please know that day after day in the desert or Florida Key type sun may cause some discoloring in the color of the wicker. Most locations will not experience any of this. These are the extreme situations. We share information so you know what to expect.
Fabric Choices....The best outdoor fabrics are made with dyed solution acrylic materials. Sunbrella & Outdura Fabric mills do this. These are synthetic materials that do very well in areas that wicker normally goes. Because they are synthetic they do not accept dye like a cotton fabric. To make them color fast each & every thread of fabric is soaked in the dyed solution process BEFORE they are woven into yards. Each thread gets coated with the color. This creates a very fade, stain & mildew resistant material. These materials cost more now, but we think the actually cost less over time. You can read about this & how to clean them on Sunbrella.com.
Warranty & Opinion....Lane offers a (15) year written warranty on their frames. A (5) year warranty on their synthetic wicker and a (2) year warranty on the fabrics they make the cushions from. This is one of the best written warranties in the wicker business, Lane has confidence in their furniture. OPINION...We are doing this for over 40 years. We only use aluminum frames for our Wicker Warehouse Designs & only offer furniture made with aluminum for any partner factories we represent. We have never had a problem with any frames. They last a long time. Synthetic wicker, same thing ..we only use HDPE & represent partner factories that do the same. 5 years is not a long time for the wicker to last. This is meant to cover really sunny areas that are getting closer to the equator. We have noticed furniture not lasting as long in the Florida Keys or really hot desert areas. If you leave your furniture in direct sunlight in these areas it will have a shorter life. Excessive sun exposure will burn our skin off. It will also dry out wicker & many other materials. If your furniture is in covered or covered most of the time areas you will receive more than your monies worth. The cushions & fabrics. Our experience is that you will enjoy a much longer life than 2 years with normal care (keep them reasonably clean) and do not leave them lying out in direct sunlight day after day. We have lots of customers that are ordering replacement cushions for furniture that they bought 8, 10 or 12 years ago. We have represented & been selling Lane furniture for over 25 years. They are a really good company. Our opinions are based on years of real experience.
Fabric Chart----there are lots of fabrics to chose from. Some fabrics cost more or less $ per yard than others. The prices shown on all items are for Grade A Fabric. More expensive per yard higher grade fabrics will cost a little more.
We offer Free White Glove Delivery to most locations in the 48 states on orders of $4,000 or more. We use "professional "furniture only" delivery services to deliver Lane Furniture. Being a "furniture only" service the delivery may take 2-4 weeks longer as the service does all of the deliveries in your area at the same time. You will be called & informed when the service will be in area. Take down the name of the person calling you & their phone # so you have a contact. The furniture will be unpacked and setup in your house, on your patio etc. All packing materials will be removed. You will have a chance to see all of your furniture BEFORE you sign the delivery receipt. Please look everything over. There is rarely a problem, but when the delivery is being made is the time to check things over. If there is a problem you must sign the delivery receipt saying so. After you sign thbe delivery service no longer will accept responsibility for any problems. If there is a problem, please call us. Send us a picture of the problem & a copy of the signed delivery receipt saying so. This a safety precaution. There is rarely a problem. We will follow up & take care of you.