Lane Venture Contempo Aluminum Square End Table
As low as
$790.00
Regular Price
$878.00
We Accept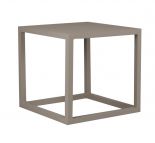 Lane Venture Contempo Aluminum Square End Table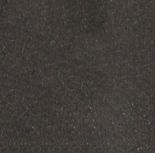 Finish, Graphite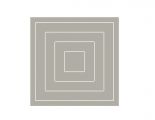 Top View
Contempo Square End Table---24" x 24", Ht.23"
Aluminum Frame Color is Graphite. Blends very well with the multi toned Oasis furniture.
You can order on line or Call Us 1-800-274-8602 press 0.. Six Days a Week
Lane Furniture is top of the line & here is why.
The frames....every frame goes through an elaborate, multi step, pre-treatment procedure befoer being individually completed in a state-of-the-art powder-coat finishing process. This pre-treatment step assurs proper coverage over the entire frame for a clean, durable look that will provide many years of enjoyment. There is no assembly required.
The Synthetic Wicker...is HDPE ..high density polyethylene. This is a better quality synthetic wicker.
Warranty & Opinion....Lane offers a (15) year written warranty on their frames. A (5) year warranty on their synthetic wicker and a (2) year warranty on the fabrics they make the cushions from. This is one of the best written warranties in the wicker business, Lane has confidence in their furniture. OPINION...We are doing this for over 40 years. We only use aluminum frames for our Wicker Warehouse Designs & only offer furniture made with aluminum for any partner factories we represent. We have never had a problem with any frames. They last a long time. Synthetic wicker, same thing ..we only use HDPE & represent partner factories that do the same. 5 years is not a long time for the wicker to last. This is meant to cover really sunny areas that are getting closer to the equator. We have noticed furniture not lasting as long in the Florida Keys or really hot desert areas. If you leave your furniture in direct sunlight in these areas it will have a shorter life. Excessive sun exposure will burn our skin off. It will also dry out wicker & many other materials. If your furniture is in covered or covered most of the time areas you will receive more than your monies worth. The cushions & fabrics. Our experience is that you will enjoy a much longer life than 2 years with normal care (keep them reasonably clean) and do not leave them lying out in direct sunlight day after day. We have lots of customers that are ordering replacement cushions for furniture that they bought 8, 10 or 12 years ago. We have represented & been selling Lane furniture for over 25 years. Our opinions are based on years of experience.