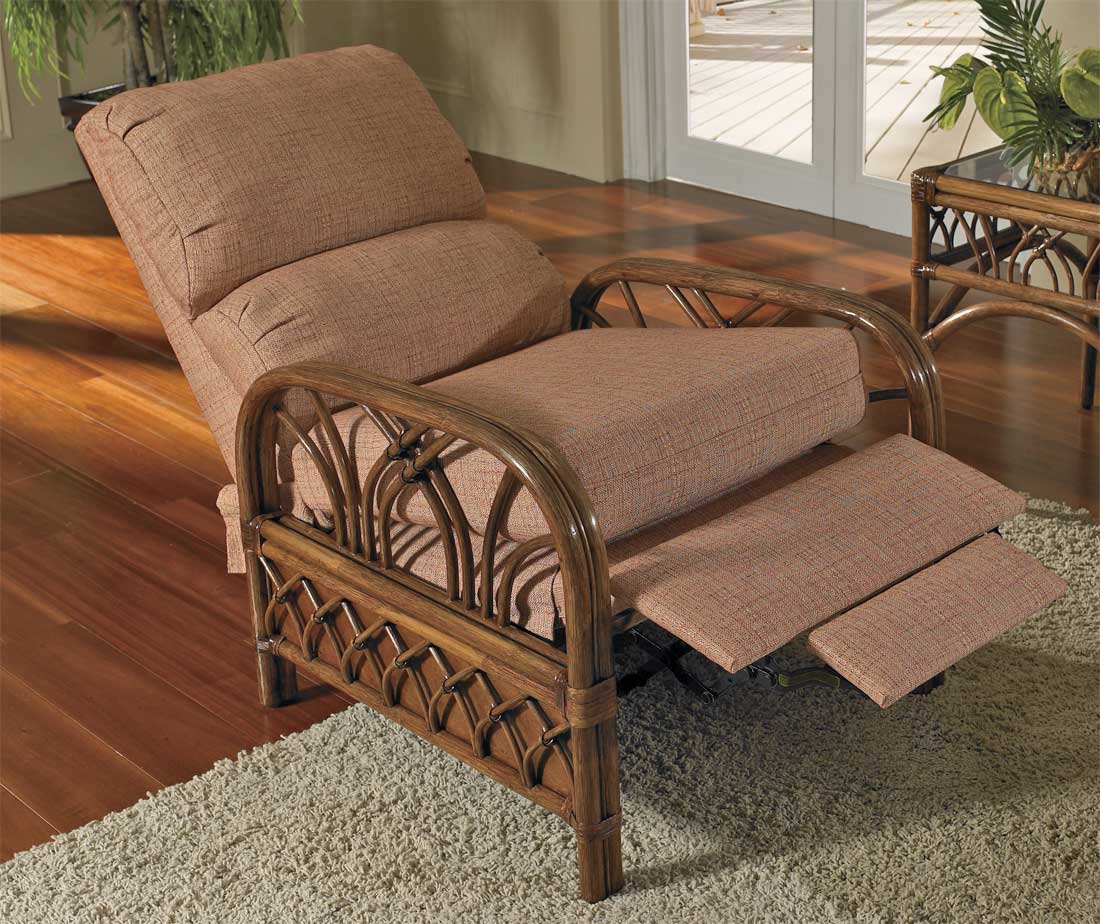 Scroll down to see our recliners. You will love them.
Construction...they are made the same way that regular upholstered recliners are made. They have a wooden frame that is covered with fabric. They have a kick stand in the front that is also wood covered by fabric. Our recliners have a 3 position mechanism installed in them. After all of this is done the last step is to attach the rattan arms that have been finished in the color of your choice. Check the measurements. You will see that our recliners are high backed with wide enough seats that are really comfortable for most of us.The cushions are made with 100% American Fabrics & 100% American Made. These are comfortable, quality recliner chairs that you will enjoy for years to come.
Fabrics & Frame finishes...there are lots of both fabrics & frame finishes to select from.
We offer free CURBSIDE delivery to most locations in the 48 states. If your recliner is part of a larger that naturally goes indoors you may want to consider a White Glove delivery. These are professional furniture services that make an appointment with you, Bring the furniture in your house, place it where you want it and remove any packing materials. Prices depend on quantities & location.