South Pacific Rattan Furniture Set, White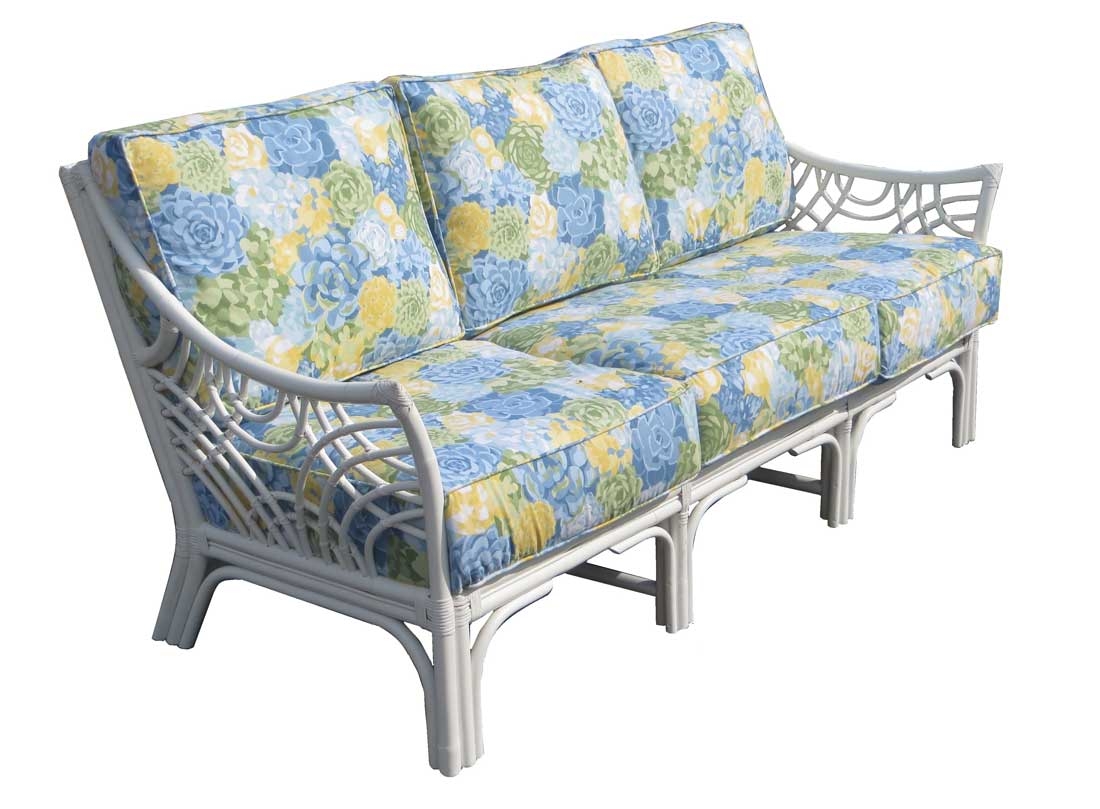 Scroll down to view our Fabulous Group Priced Specials or make your own Group by mixing 4 or more pieces & enjoy a 15% Discount.
Please call us to order 1-800-274-8602 press 0 Six days a week
This Natural Rattan Furniture set is 100% hand made and boasts a very interesting design. We love the way the rattan is shaped. Very sturdy, very interesting and light & airy.

Please note the Fabrics selections & prices are in Grade A & Grade B Fabric.
Fabric Chart----The prices shown on all items are for Grade A Fabric. When selecting a Grade B fabric please add... Sofa-----------+$100 Love Seat---+$70 Chair----------+$35 Ottoman------+20
Cushions made with Sunbrella Fabric. Add $36 for each seat & back cushion combination. EG--Sofa $108---LS---+$72----Chair +$36---Ottoman + $25. This in addition to the Grade B Prices. This applies to all Sunbrella Canvas & Spectrum Fabrics.