Old Nassau Rattan Framed Wicker Furniture Sets (Custom Finishes Available)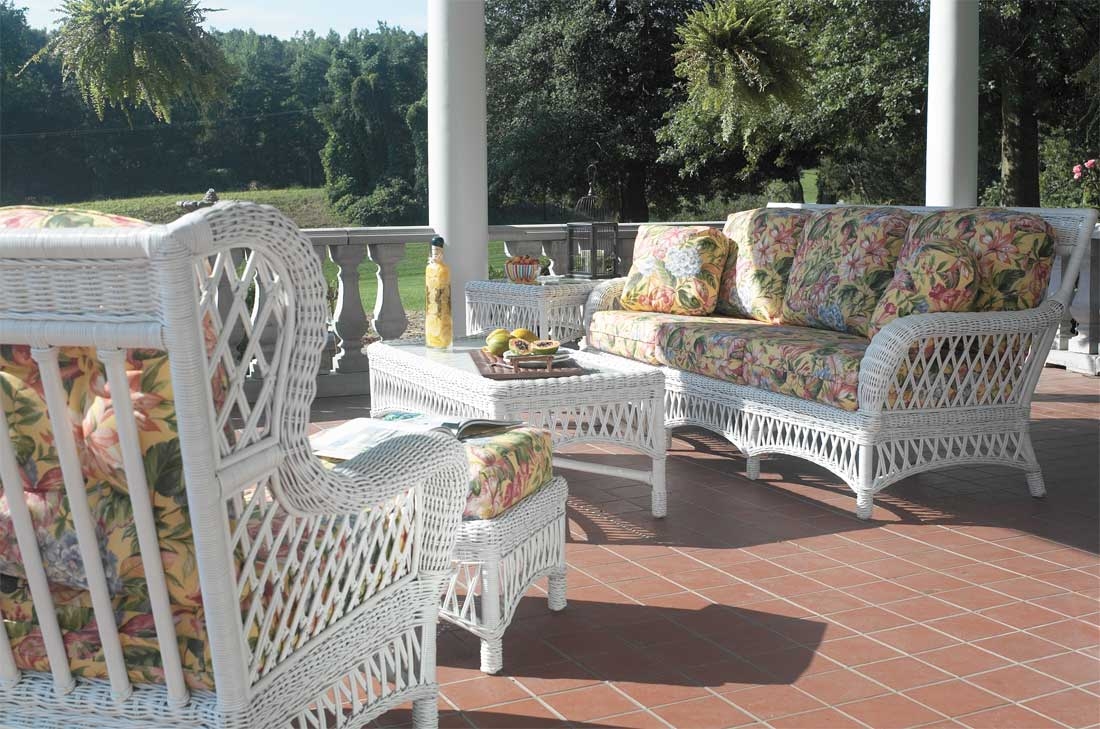 Scroll down to view our Fabulous Group Priced Specials or make your own Group by mixing 4 or more pieces & enjoy a 15% Discount.
Please call us to order..1-800-274-8602 press 0--Six days a week.
Styling...Our Old Nassau Traditional Back Rattan Framed Natural Wicker furniture sets offer something special. They boasts a classic look with deep seats, wide arms & a high back.
Production... we start with making a very strong pole rattan frame as you can see on the back of the chairs. Then as a secnd step smaller textures of rattan are woven over the frames to create a warm, charming, beautiful stlye.
The Finishes...We are showing this collection in White because that is the most popular color, but you get to select from 11 different frame finishes.This is well made, beautifully finished natural rattan furniture that must be kept indoors or well covered outdoor areas.
Prices....Good news! it costs more to make a quality white finish, but because we are showing this collection in White we have already added the extra cost in. If you want any of the other furniture finishes we actually REDUCE the price. You will see the lower prices by the specific items.
Fabrics ..there are lots of quality fabrics to select from. Please notice the plush American Made cushions. Some fabrics cost more $ per yard than others. Please see our Fabric Chart directly below.
Fabric Chart--The prices shown on all items are for Grade A Fabric.
When selecting a higher grade fabric please add...
Sofa------------+$96 per grade-
Love Seat-----+$64 per grade
Chair----------+$32 per grade
Ottoman------+$20 per grade
Free Shipping!
We offer free Curbside delivery to MOST LOCATIONS in 48 States. Our deliveries are made in 18 wheeler trucks that must be able to drive onto & away from your delivery address.