Wicker Cocktail Table, Rattan Frame, Bodega Bay Style (Custom Finishes)
As low as
$829.00
Regular Price
$919.00
We Accept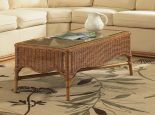 Wicker Cocktail Table, Rattan Frame, Bodega Bay Style (Custom Finishes)
The Bodega Bay Wicker and Rattan Coctail Tables are Available in the Frame Finishes of Barbados, Cane, Clove, Desert, Driftwood, Harvest, Pearl, Pecan, Rivawood, Sandalwood & Toast. All at the same price. White is also available, but there is much more work to achieve a quality white finish. For our White finish please add $62.
Click Here To View Frame Finishes
Rectangular Coctail Table with Glass Top....48" x 23", Ht. 17"